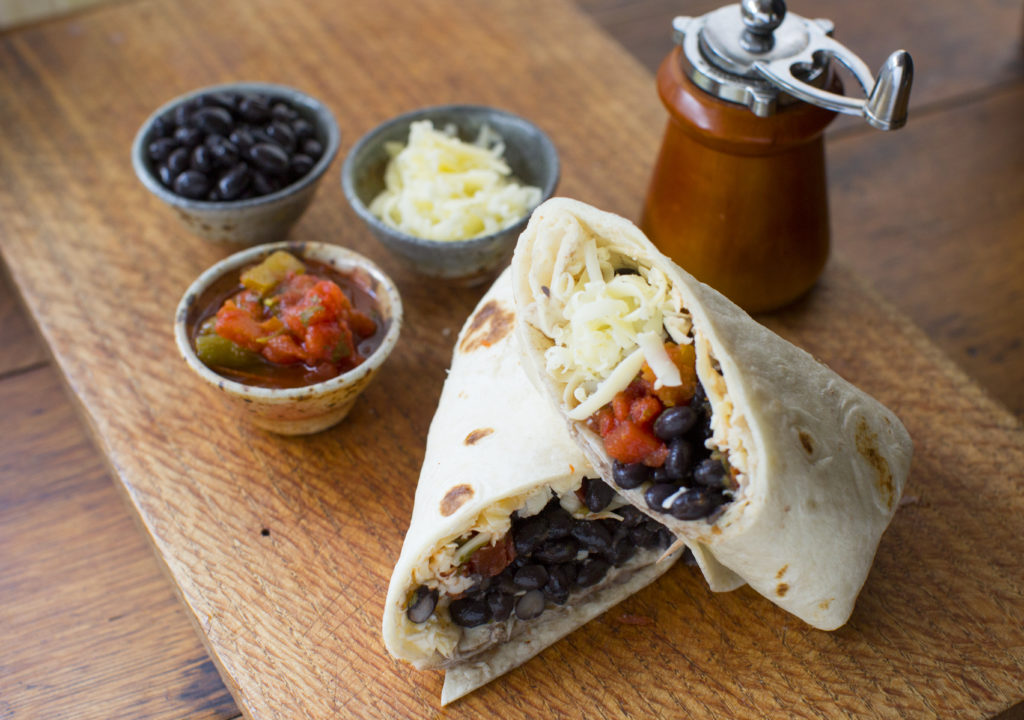 Ingredients
2 tbsp olive oil
1 bag frozen cauliflower rice
1/2 onion — diced
1 bell pepper, any color — diced
1 tbsp cumin
1 tbsp garlic powder or minced fresh garlic
1 can low-sodium black beans, rinsed
Whole wheat tortillas (look for a low-sodium, whole-grain option)
1/2 cup shredded cheese (look for a low-sodium option)
1 tbsp smoked paprika
Heat 2 tbsp of olive oil in a skillet over medium heat.
Add the bag of cauliflower rice, onion, bell pepper, garlic, and cumin/paprika.
Add 1/2 cup of the mixture to a whole wheat tortilla with 1 tbsp of shredded cheese.
Roll and serve with a side of fresh fruit and/or a side salad.
Burritos can be frozen and reheated in the microwave or on the stove. Make a big batch and enjoy leftovers!
Additional resources: